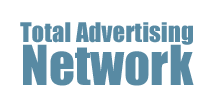 This is the tool you just need to post your ad on thousands of websites. With this Total advertising network, your ad will be literally posted to 5000+ websites.
Hello Frustrated Marketer. Congratulations for finding this page.  Are you tired of hearing about products that promise everything and then end up delivering nothing?
Well, your quest for the ultimate marketing tools membership is now over. You are about to get a tool that will save you time, money and energy. We designed this for people like you.  As you will see, some of the most effective marketing tools have been combined into one website membership. So, Classified ad blasting and search engine blasting are an essential part of every successful business.
People go to classified website for one reason, to purchase products they need. Not to mention the quality back links classified postings generate.
Which brings us to Search engine marketing, did you know that search engines do not show the internet as it exists; it shows the Internet as one indexed it. As your site ages its quality and link popularity increases. If your site was indexed 3 months ago the search engine will still show your site as it existed 3 months ago. You're missing out on all the new SEO updates.
Our search engine blaster will have your site updated and re-indexed any time you want.
Blasting your ads with Total advertising network
Both of our blasting tools are highly effective and very easy to use. You just become a member and you will get maximum exposure for all your products. Use our tools daily to promote your business.
Most other classified ad blasting services make you create hundreds of accounts just so you can blast to other websites. You need to take full advantage of Total Advertising Network. So, you only need an account which you get by signing up. Then, you instantly can blast to thousands of classified websites. 
Plus, unlike other classified services that only allow you to blast once every 3 days, we allow you to blast once per day, and your ad will stay up for at least 3 days.
In addition to that you will be able to use the most widely used webmaster tools free with all memberships.